Keysight 5530 – lasersystem för kalibrering och uppriktning
Keysight's 5530 Laser Calibration System is a laser-based calibration system for measuring machine-tool and coordinate-measuring-machine (CMM) accuracy. The configurable system offers all the components you need to perform a variety of measurements using the USB on your PC as the host controller and power source. For basic linear measurements you will need the USB Axis Module, USB Sensor Hub, Air and Material Sensors, Sensor Cables, Software, Laser, Laser Cable, Remote Control (optional) and the Linear Optics Set. Other available options include the Laser Tripod (with laser mounting plate), optics and fixturing kits for making additional types of measurements, and wheeled transit cases.
The system uses Keysight's 5519A/B dual-frequency lasers, recognized industry-wide for their extraordinary stability, reliability and long life. Keysight's proprietary laser tube design provides greater than 50,000 hours MTBF offering the best price-performance value available.
System Measurement Capabilities
Linear, Angular, Diagonal, Straightness, Parallelism, Squareness, Flatness, Way Straightness, Rotary, Linear Timebase, Angular Timebase and Straightness Timebase.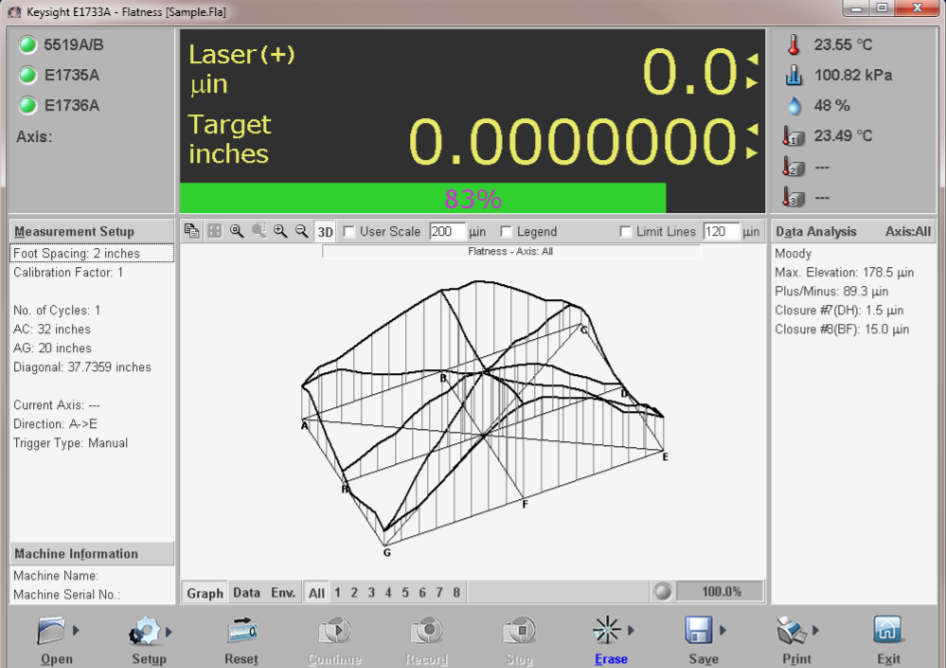 Kontakta mig för mer information
Namn
Meddelande
Företagsnamn
E-postadress